Agustín Ortiz Herrera
​Barcelona, Spain
​
​The artistic practice of Agustín Ortiz Herrera investigates the place of confluence between the image in movement and the performance. His work explores the semantic possibilities of nonlinear video installations and uses this medium to critically address issues such as intersectionality, the implicit violence of power relations and the contradictions of neoliberal economic organization systems. His work connects those issues with the reflection on the high demand of moving image consumerism, this is why his strategies include the challenge of hierarchies and automatic positions established between spectators and audiovisuals, as well as the subversion of expectations through the agitation of the interfaces and the need for an active role for the viewer. Original from Barcelona where he graduated in Fine Arts. He later studied film at the New School University in New York followed by a period as a scriptwriter, then he returned to artistic production after going through the Master of Fine Arts program at Konstfack, Stockholm. He currently combines his artistic practice with curatorial activity in The Green Parrot, an art organization based in Barcelona.
​agustinortizherrera@gmail.com
www.ortizherrera.com
Education
Master in Fine Arts, Konstfack College of Arts, Crafts and Design, Stockholm 2016
Bachelor in Fine Arts, Barcelona University 1998
Filmmaking Program, The New School University, New York 2003
Solo exhibitions
Om Jag var där / If I were there, Köttinspektionen, Uppsala 2016
They talk, Centrifugue @ Konsthall C, Stockholm 2016
Breakdown, Konstfack Gallery, Stockholm 2015
Light Control, Performance, Uppsala Art Museum 2015
Self-Storage, Snerk Gallery, Tromsø, Norway 2015
Shelter, Konstfack Gallery, Stockholm 2015
Empty Living, La Createca, Barcelona 2014
Collective exhibitions
An accidental message on violence, Konstfack Spring Exhibition, Stockholm 2016
Home, Open Art Bienal, Örebro, Sweden 2015
Det vi ännu tror oss kunna benämna, Centrum för Fotografi, Stockholm 2015
Diptych, Hungry Eyes @Platform Gallery, Stockholm 2015
Another Sisyphean Round, uNder_grOund_sTockholm_ptII, 2015
Filling the gap, Black Mountain Archive-Residency, Hamburger Bahnhof Berlin 2015
Awards
Nils Johan Sjöstedts Stipendium, 2016
Internship
The Green Parrot at Fundació Tàpies, Barcelona, october 2016 / march 2017
Powered by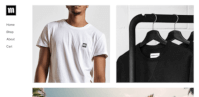 Create your own unique website with customizable templates.