Virginia Mallon
Northport, NY
Virginia Mallon is a painter, photographer, and blogger with a focus on both human and environmental subjects including urban landscapes, nautical spaces, and personal histories. Her goal is to reflect and comment on the current state of the world and the psychological undercurrents of contemporary society.

Recent projects in photography include Chasing Saturn which folds Greek and Roman mythology into contemporary dreams and memories. Wake of the Dutchman, also in photography, are images of a rich purgatory of old wooden ships waiting for rebirth. Wilderness of Salt is a series of paintings on burlap depicting historic and mythological women who are paralleled against contemporary counterparts.
​Virginia Mallon
www.virginiamallon.com @virginiamallon virginiamallon@yahoo.com

Solo Exhibitions:
Wake of the Dutchman, Alfred van Loen Gallery, Huntington, NY– February 2016
amulets spirits and everyday humans, National Association of Women Artists, NYC – October 2012
Life in Crab Meadow, Spoke, Huntington NY – November 2010
Crustaceans and Older Influences, HLW Gallery, NYC – June 1996

Juried Exhibitions:

Providence Center for Photographic Arts, Juried Exhibit, Providence, RI – February 2017
Nave Gallery, Out of the Woods, Somerville, MA – November 2016
1st WASB (Worldwide Apartment and Studio Biennial), Eighty Miles a Day, Northport, NY - October 2016
Firefly Gallery, Northport, NY – December 2015
International Contemporary Art Exhibit at Citta Di Assisi, Italy – November 2015
Community of Artists, Danforth Museum, Framingham, MA – June 2014
Point Park University, Visions and Revealations, Pittsburgh, PA – March 2014
International Contemporary Art Exhibit at Citta Di Assisi, Italy – November 2013
New England Biennial, Danforth Museum, Framingham, MA – September 2013
Long Island Museum; Let's Go to the Beach – August 2013
National Association of Women Artists, Clothing Optional – July 2013
Spoke Gallery, Artists Choice, Huntington, NY – February 2013
Long Island Museum, Natural Wonder – June 2012
Northport Art Coalition, Summer Artwalk – May 2012, September 2015
Las Femmes Artistes Vernissage at the Armory Center, FL – December 2011
Riverside Public Library, NAWA's Ev(e)olution, NYC – March 2011

Group Exhibits:
Landfill Art Project, Wilkes-Barre, PA – April 2013
NAWA Annual Exhibit, Sylvia Wald-Po Kim Gallery, NAWA, NYC – 2010-2015
Annual Exhibit, Mill Pond House, Smithtown, NY – December 2012
Familiar Weight of Water, a Mallon Family Exhibit, Spoke, Huntington NY – November 2011
Huntington/Oyster Bay Audubon Society/Cow Harbor Festival, Northport, NY – September 2010
Summer Festival, Vanderbilt Museum, Centerport, NY – July 2010

Carnegie Corporation of New York Event Photography (select listing) 2009-2014:
Kofi Annan Luncheon – February 2013
David Nasaw Reception (The Patriarch) – November 2012
Robert Caro Reception (The Years of Lyndon Johnson) – June 2012
Charles Simonyi Reception (A Cultural History of Physics) – April 2012
Carnegie Medal of Philanthropy/Carnegie Hero's Meeting – October 2011
Henry Waxman Reception (The Waxman Report) – December 2009
Jeff Raikes, Gates Foundation Welcome Reception – September 2009
Ted Sorensen Reception (Counselor: A Life at the Edge of History) – September 2009
WISE Reception with Sheikha Bin Nasser – September 2009
Carnegie Medal of Philanthropy/Welcome Reception – October 2007



Publications:

The Woven Tale Press, July 2017
The Island Review, 2017
Gambling the Aisle Literary Magazine, 2017
Temenos Journal, Central Michigan University, 2016 and 2017
Calyx Journal, 2016
The Tulane Review, Tulane University, 2015
The Journal, Ohio State University, 2015
Noctua Review Art and Literary Magazine, 2014 and 2016 (select work) 2015 and 2017 (cover & select images)
Glassworks Literary Magazine, Spring 2014
Tendril Literary Magazine, Winter 2013
The Colored Lens, Summer 2012
Carnegie Reporter (select issues) 2010-2014

Education:
Forest Park School of Art, Woodhaven, NY – with Indian Space artist Robert Barrell
Queens College, City University of New York, Flushing New York BA Fine Art 1985

Other:
Contributor to Getty Images/iStock, 2015-2016
Artist Residency – Arte Studio Ginestrelle, Assisi, Italy, November 2013
Archeological Dig in Poitier, France, Summer 1984
Archeological Dig in Forcalqueiret, France, Summer 1981

Workshops/Classes:
Workshop - Nature Photography at Cranberry Hill Environmental Center, Fuch's Preserve, Northport, NY 2013
Instructor, Children's Art Class, Forest Park School of Art, Woodhaven, NY 1983-1988

Blogs:
Life in Crab Meadow, since May 2010
The City in Pictures, since May 2010
The Human Mien, since August 2010
Washed in on the Salt, since January 2013
At the Gnaw, since September 2013
Too Long at the Abyss, since May 2014
Between Chartreuse and Violet, since September 2013
Journeys, since January 2015
Waiting for the Singing Bird, since May 2011


Powered by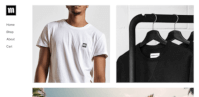 Create your own unique website with customizable templates.